PTFE Flange Guards (Teflon Guard)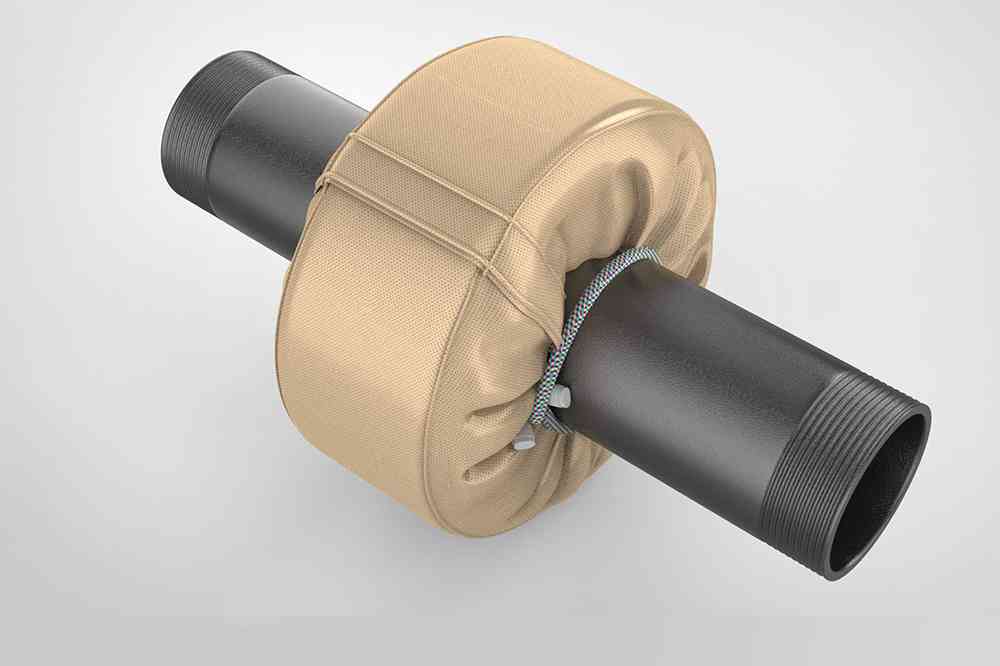 The PTFE Flange Guards (Teflon Guard) also known as Flange Guards for Acid are made of Multiple layers of Teflon/PTFE coated fiberglass fabric with a central Pure Teflon scrim for added strength. This material is UV resistant and is suitable for highly concentrated acids, caustics and lube Oil.
These PTFE Flange Guards (Teflon Guard) are Life saving for your Employees. Before Ordering check for the following :
1. Most Guards come with no Central Scrims :We use pure Teflon/PTFE Scrim which works as a second protection layer in case of a leak from the shield. It also holds on to the flange securely.
2. Cotton Threads  used to stitch disintegrate easily - We use Kevlar threads which are yellow in colour. Kevlar thread (also called Para-Aramid) is one of the strongest and most heat resistant commercially available threads.
3. No Leak Detection Patch : Our shields come with a leak detection patch which changes colour even in the slightest leakage. This helps in fast and easy identification for repair of leaking flange.
4. 1 year warranty : Our Shields come with a 2 year warranty against any manufacturing defects.
5. Porous Shields – Non Porous PTFE Flange Guards(Teflon Guard) hold fluid against the flange. Porous PTFE flange Guards (Teflon Shield) allow safe drainage and prevent any type of corrosion of flanges.
For Flange Guard Price mail us at – info@indanasteel.com
Flange Guard Type –
1. PP Flange Guard
2. Teflon Shield
3. Stainless Steel Flange Guards
4. Clear Type Flange Guards
5. PVC Flange Guard
6. Flange Guard with Drain
For Flange Guard Specification Download our Catalogue :Click here